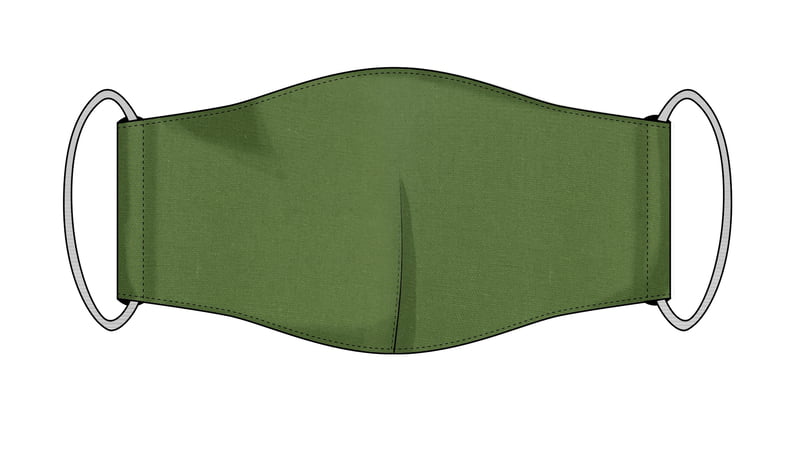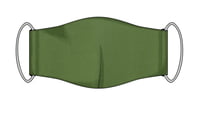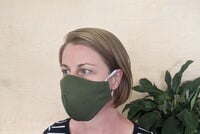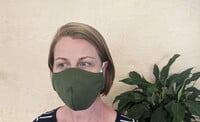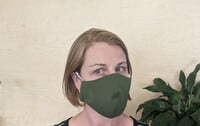 Large Re-usable 3-Layer Face Mask (pack of 1) Dark Green
These re-usable 3-layer Face Masks have been made to WHO (& DHHS) guidelines.
The face masks come in packs of 1, colour shown in the photo may vary based on fabric print.
Large size, suitable for adults.
Price includes GST.
These re-usable face masks are made to WHO guidelines and are not a medical mask. This means they are 3-layer, with the outer 2 layers utilising a close weave hydrophobic fabric (1 layer of close weave polyester/cotton fused with a layer of polypropylene) and an inner layer of soft, hydrophilic, cotton.
The outer hydrophobic layers are designed to help repel water vapour / droplet (potentially harbouring virus or bacteria), while the inner hydrophilic layer is soft against the skin and designed to help absorb water vapour / droplets you breath out, helping to reduce the chance of you infecting someone else.
Our masks have been designed to fit well in order to help prevent air-gaps. A mask that doesn't fit well, doesn't really do what you need it to do.
These face masks, in a pack of 1, are specifically for adult faces. If in doubt of size, we recommend purchasing this size.
Colours as shown, but may vary based on fabric print.
Made in Melbourne. Sample Room is an ethically accredited business.
Price includes GST.
These items are non-returnable, owing to the potential risk of infection.
Care instructions:
Our masks are made from a mix of polyester and cotton. They should be warm machine washed and drip dried in a shady place and can be ironed with a warm iron. The use of bleach should be avoided.
We recommend washing your masks prior to wearing.